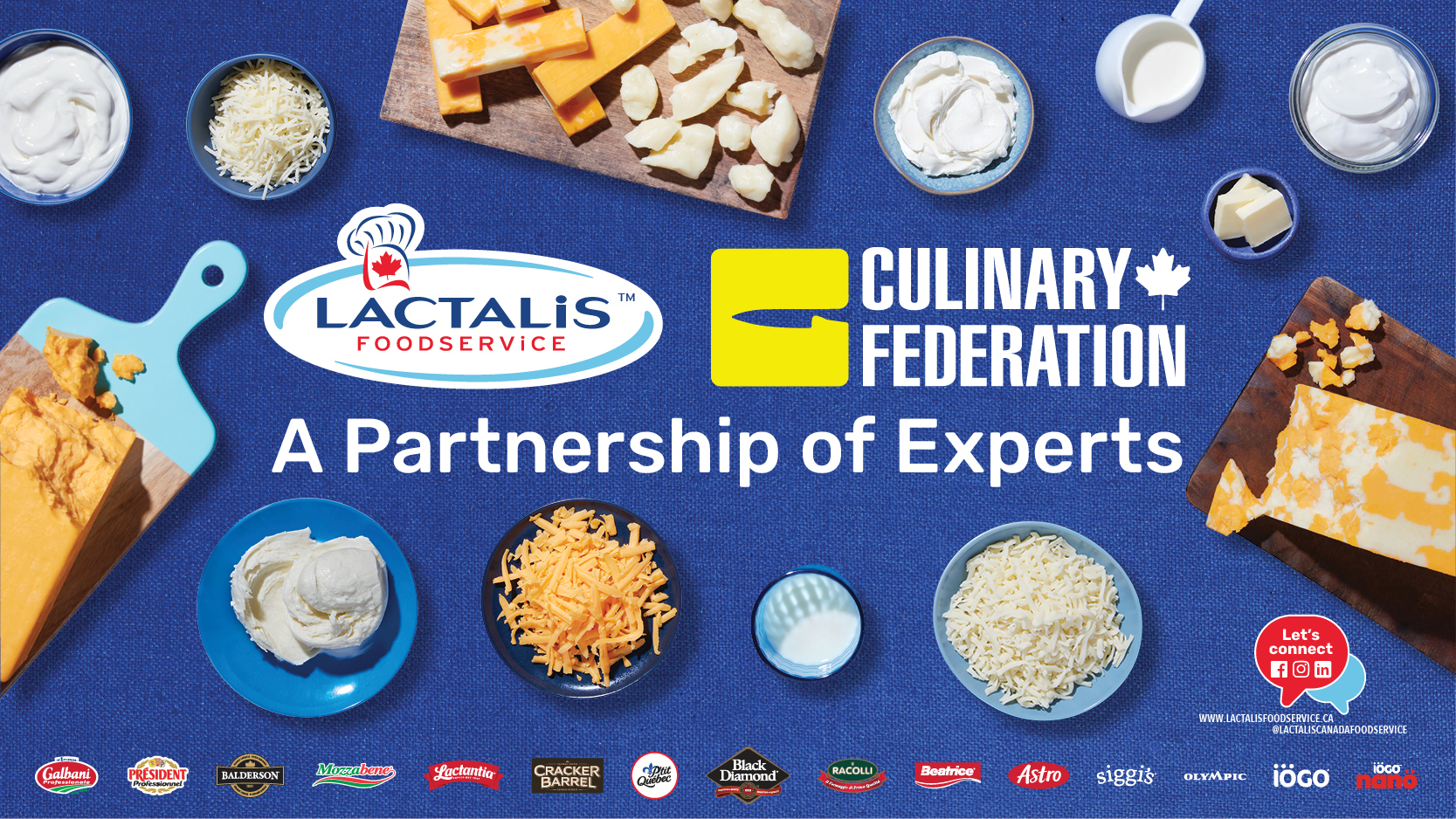 LACTALIS CANADA FOODSERVICE PARTNERED PROUDLY WITH CULINARY FEDERATION.
Continued partnership positions us as Culinary Federation's National Dairy Partner.
Bringing a combination of innovation and inspiration to the table for more than 120 years, we are on a mission to be the premiere dairy solutions provider for the Canadian foodservice industry.
As a platinum-level sponsor to the Culinary Federation, this partnership is a natural extension of our mission. It's an opportunity to continue to significantly deepen our expertise and increase our presence among more than 1000 key culinary decision makers across Canada.
This partnership represents a compelling opportunity for Lactalis Canada Foodservice to engage with influential members and other industry partners through communication, education, and networking initiatives including monthly newsletters, custom e-blasts, and enhanced social media exposure.
Additionally, participating in both in-person and virtual events such as local branch meetings and competitions allows us to further demonstrate our breadth of offerings and knowledge directly with chefs and other members. By keeping the Lactalis brand top of mind among members, we are building loyalty while increasing brand and product knowledge.
The culinary community continues to recover and rebuild following the unprecedented impact of the COVID-19 pandemic. We believe this partnership comes at precisely the right time and is demonstrative of our support for the important work that the Culinary Federation achieves on behalf of the industry across Canada.
Uniting chefs and cooks in pursuit of professional excellence across Canada and across the globe, the Culinary Federation was founded in 1963 and incorporated in Ottawa as a non-profit association in 1972. As Canada's largest federally chartered professional chef's organization, membership is open to those who seek and involve their career paths as Cook Apprentice, Journeyman Cook, Professional Chef/Cook, or Culinary Professional.
For more information on the CF, please visit https://culinaryfederation.ca/en/