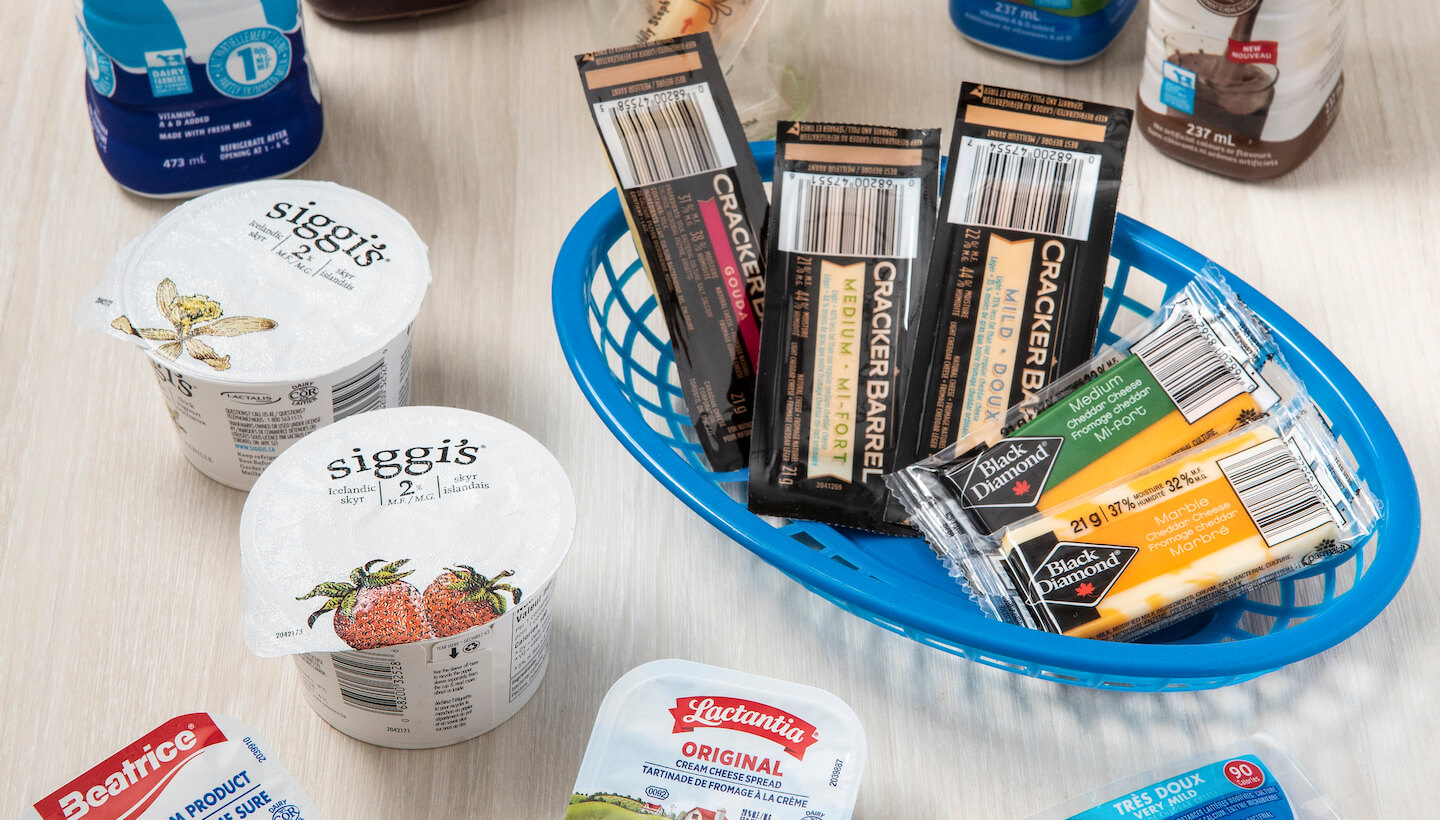 GOODNESS TO GO: A WIN-WIN
Serve up peace of mind
Recent News
In these unprecedented times, foodservice professionals and consumers alike are increasingly hungry for more grab-and-go options. The driver behind current demand is clear: pre-packaged options require no prep and minimal handling. It's a win-win that serves up peace of mind for customers and labour and time savings for operators.
Lactalis Canada Foodservice has the surge in single-serve covered with delicious dairy-to-go options from quality brands Canadians trust. We'll continue to offer our most requested products like Beatrice 100% natural white and chocolate milk that can be stored at room temperature for 180 days. At the same time, we'll strive to satisfy your demand for innovative new options like Black Diamond® Combos, which combine natural cheese, nuts and dried fruit for a healthy snack that can be enjoyed any time of the day
One of our most exciting new products is Siggi's Icelandic Skyr Yogourt. With four times the milk of a regular cup of yogourt and no artificial sweeteners, colourings or preservatives, this rich and creamy yogourt has to be tasted to be believed!
For your convenience, all of our grab-and-go products are individually barcoded.
Sound appetizing? Try any of our single-serve products for yourself!
Milk
Short on fridge space? You'll love convenient bottles that can be stored at room temperature for 180 days.
Beatrice Single Serve
1% white, 1% chocolate

Lactantia PurFiltre Single Serve
1% White, 1% Chocolate
Cheese
The rich and full flavour of natural cheese comes in convenient, snackable portions.
Cracker Barrel Cheese Portions
Mild, Mild Lite, Medium, Medium Lite, Old, Old White, Marble, Brick, Gouda
P'Tit Québec Cheese Portions
White Mild, White Lite
Black Diamond® Cheese Portions
Mild, White Mild, Medium, Medium Lite, Old White, Marble, Brick, Gouda
Black Diamond® Cheese Combos
Natural cheese with nuts and dried fruit varieties
Cheesetrings®
Marbelicious
Cream Cheese and Sour Cream
Serve spreads and dips hygienically in perfectly-portioned cups.
Lactantia Cream Cheese Portions
Original, Light, Herb & Garlic
Beatrice Sour Cream
Original 14%
Yogourt
100% natural ingredients, 100% Canadian milk
Siggi's Icelandic Yogourt
Vanilla, Strawberry